As I've recently shared, I love "Are You The One?". This MTV masterpiece has everything – lust, physical violence, men crying, and the promise of more of that happening during the reunion episode. For ten weeks I followed the cast members through their connections and conflicts, cheering them on when they found their "perfect match" and being as devastated as they were when they didn't.
The second season ended this week, leaving a gaping hole in my heart. It was a very satisfying ending; eventually everyone sobered up enough to match accordingly and win a collective $1,000,000. They could all pat themselves on the backs and ride off into the sunset with their soul mate. With one exception: Ellie.
Ellie was my favorite cast member from the outset. When she bravely asked about the status of everyone's dildos within the first ten minutes of the premiere episode, I knew she was the catch of the house. And I also knew that no one would realize this.
Ellie spent the season attempting to form relationships with guys who put her on the back burner. Sure, they hung out constantly,opened up to her, and told her she was the best girl in the house. But did that mean she got all the nookie? Nope.
And why not? What made her so undesirable, compared to the other "Are You the One" ladies? Was it her ability to put people in their place?
Or her unrelenting self-awareness?
Maybe the ease with which she shared her thoughts?
Or her proclivity for having a blast over worrying about the haters?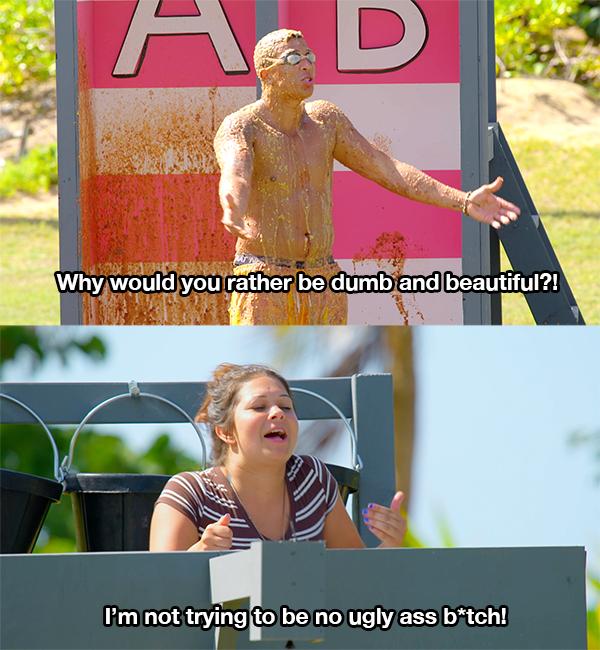 It was all these things that put poor Ellie in the Friend Zone. Her easy camaraderie hurt her chances at finding her match. While the other women in the house spent their time fighting with each other over one guy, Ellie focused on having fun, making friends, and being herself. She was unapologetic in how little she cared about playing the game, which made her a pariah every time a match ceremony came around.
I'm not faulting any of the other women of "Are You The One" for not acting like Ellie. I'm just saying that I get it. I understand Ellie. I am Ellie, and proud of it. And guess what? Come reunion, her "match" knew what he'd missed out on. Because a real woman isn't afraid to let her dildo flag fly.